One of the finest steam train trips in the country along the coast of Torbay, through stunning Devon countryside and overlooking the River Dart - linking the resort of Paignton with Dartmouth.
Prices

Adult:

£19.95

Child:

£13.50

Concession:

£19.60

Family:

£60.00

Locations

Paignton • Kingswear • Dartmouth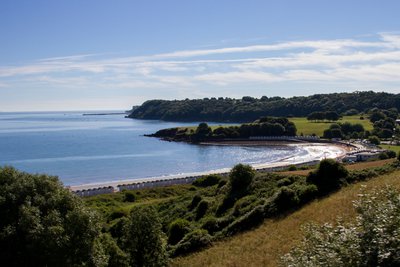 Dartmouth Steam Railway & River Boat Company are proud winners of the 2021 Heritage Railway Association award for Outstanding Visitor Attraction!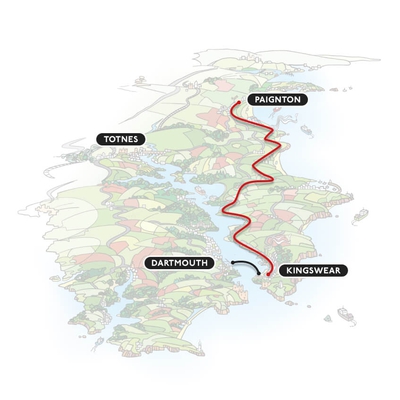 A Typical Day's Itinerary
Train from Paignton

-

30 minute train journey to Kingswear

Ferry from Kingswear

-

5 minute ferry crossing to Dartmouth but allow 30 minutes beforehand

Ferry from Dartmouth

-

5 minute ferry crossing to Kingswear but allow 30 minutes beforehand

Train from Kingswear

-

30 minute train journey to Paignton

Arrive back in Paignton
Book your Steam Train tickets now - Buy Tickets
The scenery on this picturesque line is breathtaking - from Paignton along the spectacular English Riviera Geopark coast line, through the picturesque stations at Goodrington and Churston (non-stopping), then on through the wooded slopes of Long Wood bordering the Dart Estuary to to Kingswear. A short foot passenger ferry (optional and free with your train ticket) takes you across the river Dart to the historic town of Dartmouth; home to the Britannia Royal Naval College, Bayards Cove, Butterwalk and Dartmouth Castle (England's first Castle to have guns as its main armament).
Devon Belle Observation Carriage: this historic coach, built in 1917 originally as an ambulance vehicle for the London & North Western Railway, has recently undergone a major refit in our workshop at Queen's Park Station, Paignton. She was "relaunched" in the 2018 season to celebrate her 100th year in service!!
View all our ticket options - Find Other Tickets
Reviews
Perfect day

-

We have done this several times over the years and is a fantastic day out. The steam train ride is great, but the cruise makes it. The commentary is very good and funny. Would definitely recommend this trip if in the area.
A great day out

-

The railway is fantastic and all the staff were very kind, polite and only to happy to give any assistance necessary. Can't wait to do it all again but with the grandchildren next time. Thank you to all the staff.
Absolutely fabulous experience

-

The whole day was fabulous with great weather and steam trains. The line is one of the most scenic you will ever experience and is a must visit if in the area. I will definitely be back again :-)