One of the finest steam train trips in the country along the coast of Torbay, through stunning Devon countryside and overlooking the River Dart - linking the resort of Paignton with Dartmouth.
Prices

Adult:

£19.60

Child:

£12.00

Concession:

£19.00

Family:

£57.00

Locations

Paignton • Kingswear • Dartmouth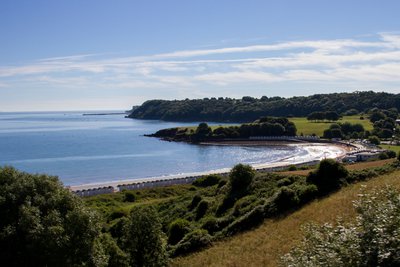 Dartmouth Steam Railway & River Boat Company are proud winners of the 2021 Heritage Railway Association award for Outstanding Visitor Attraction!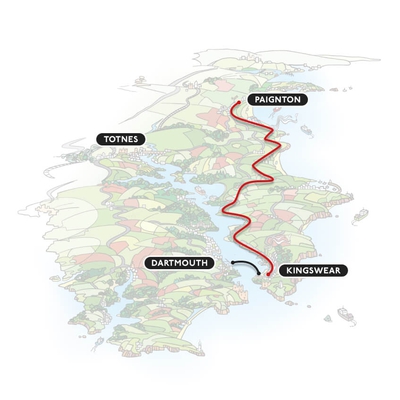 A Typical Day's Itinerary
Train from Paignton

-

30 minute train journey to Kingswear

Ferry from Kingswear

-

5 minute ferry crossing to Dartmouth but allow 30 minutes beforehand

Ferry from Dartmouth

-

5 minute ferry crossing to Kingswear but allow 30 minutes beforehand

Train from Kingswear

-

30 minute train journey to Paignton

Arrive back in Paignton
Book your Steam Train tickets now - Buy Tickets
The scenery on this picturesque line is breathtaking - from Paignton along the spectacular English Riviera Geopark coast line, through the picturesque stations at Goodrington and Churston (non-stopping), then on through the wooded slopes of Long Wood bordering the Dart Estuary to to Kingswear. A short foot passenger ferry (optional and free with your train ticket) takes you across the river Dart to the historic town of Dartmouth; home to the Britannia Royal Naval College, Bayards Cove, Butterwalk and Dartmouth Castle (England's first Castle to have guns as its main armament).
Devon Belle Observation Carriage: this historic coach, built in 1917 originally as an ambulance vehicle for the London & North Western Railway, has recently undergone a major refit in our workshop at Queen's Park Station, Paignton. She was "relaunched" in the 2018 season to celebrate her 100th year in service!!
View all our ticket options - Find Other Tickets
Reviews
Harry Potteresque

-

Once on the platform we boarded the train (covid restrictions applied) and stepped back in time and themes of Harry Potters Hogwarts express sprang to mind! Brilliant!
What a great trip!

-

A lovely time was had on this trip on the train itself and then river boat - we had the river trip on the paddler which was just perfect - a coal fired train and a coal fired boat! Enjoy.
All lovely

-

All done very well. Everything clean (train/boats), staff friendly and commentary on the river cruise added a bit of fun. Really good day out, lots of families. Take hats, drinks and dogs! If you have one.