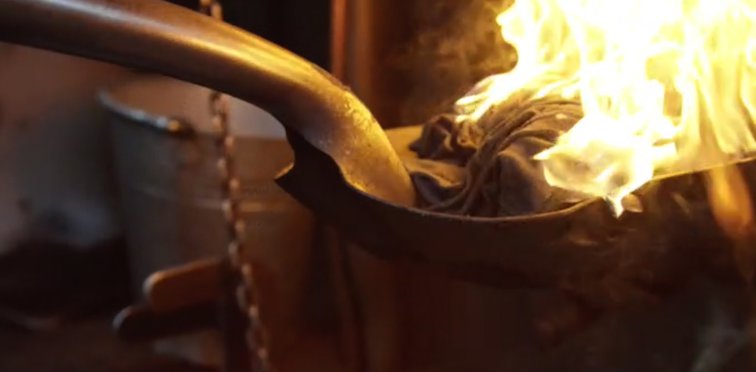 Dartmouth Steam Railway And River Boat Company
DARTMOUTH STEAM RAILWAY AND RIVER BOAT COMPANY
Based on the glorious South Devon coastline in South West England, enjoy your days out in Devon on our steam trains, boat trips and paddle steamer.
The only attraction in Devon that lets you enjoy the delights of Torquay, Paignton, Brixham, Dartmouth and the River Dart, Kingswear and Totnes on your day out!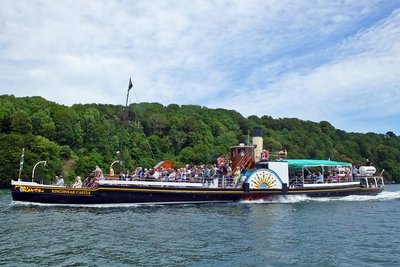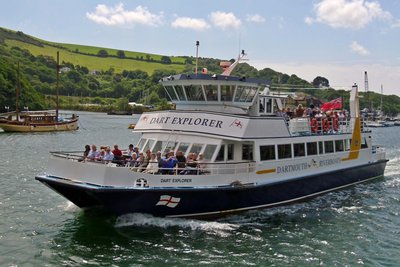 Our Most Popular Tickets
Discover your next adventure! Here are our most popular tours, something for everyone...
Round Robin

This best seller tour is the best way to explore South Devon! Includes steam train, river boat and bus visiting Paignton, Dartmouth and Totnes (there is also a departure from Torquay).

Steam & Cruise

A fascinating excursion combining the Paignton-Kingswear steam train both ways, ferry across the River Dart and a circular cruise on the River Dart.

Steam Train

One of the finest steam train trips in the country along the coast and overlooking the River Dart, linking the Torbay resort of Paignton with Dartmouth.

Dartmouth River Cruise

A lovely addition to your day out in Devon. Full, informative (and usually amusing!) commentary is provided. This is a circular trip that starts and finishes in Dartmouth.

Dartmouth to Totnes Cruise

The queen of cruises in our repertoire sailing along the beautiful River Dart between the delightful and unique towns of Dartmouth and Totnes.
On 17th August 2022 to 18th August 2022
The annual British Firework Championships is hosted by ocean city, Plymouth across two evenings every August.
Dartmouth gets a spot on National Rail map as GWR offers unique through ticket to picturesque town.
Reviews
Superb

-

Just loved the steam train from Paignton and boat trip in Dartmouth. A real old fashioned journey, social distancing in place. Great scenery and v.friendly helpful crew.
What a great day

-

Excellent trip on the steam train, very well covid organised and beautiful scenery on the way. The cruise trip was wonderful and very relaxing. The guys on the ship were very good and quite witty. Well worth the day out.
Trip back in time

-

What a fantastic experience. The train ride from Paignton is a gentle trip with stunning views. Arriving in Kingswear you can almost imagine how people in days gone by must have felt. A short ferry ride takes you into Dartmouth which is a stunning little town.